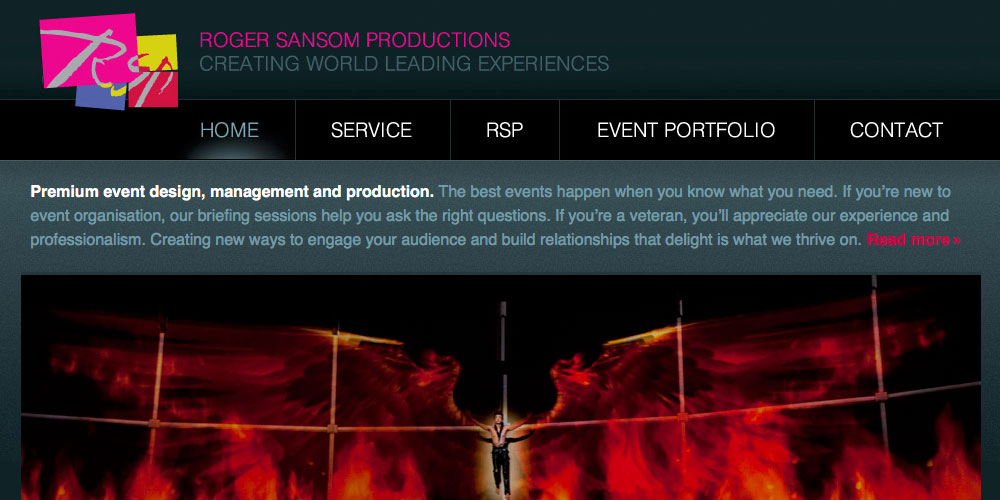 Roger Sansom Productions, a high profile events management company based in Hong Kong and Shanghai, is no stranger to big productions. With clients like Cartier, Dior, Armani, and Montblanc, you need to make an impression. Universal Head was determined to make a similar impression with their website.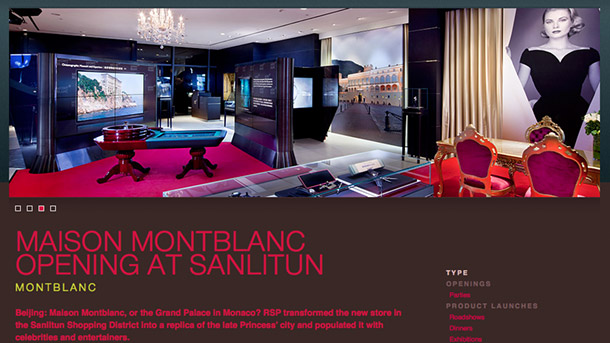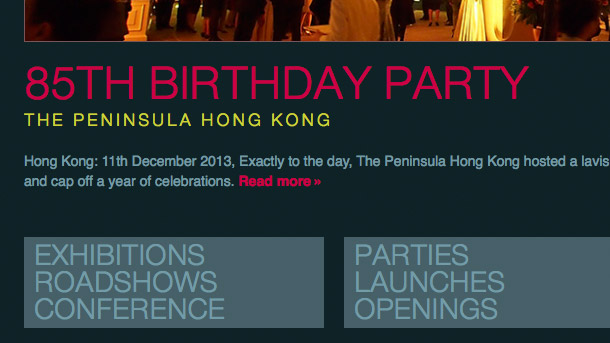 Universal Head replaced RSP's small, dated, and difficult-to-navigate Flash-driven site with a wide-screen, glamorous new showcase that puts the emphasis back where it belongs—on the incredible events that RSP creates for their clients. The portfolio is the core of the site, and it's designed to be an event in itself, with bold headings, cinematically-proportioned scrolling images, and magazine-style layouts.
Twenty-three events are easily accessible through a clear navigation system which organises the events by type and by client, and JavaScript coding pushes the images through in a slideshow format, while still handing control over to the user with a mouse click.
Peter's work has delighted me on every one of the five projects I have used his services for. Not only is he a pleasure to work with, he has a manner which enables him to clarify details and sharpen the communications using, in his own words 'design that works'. He work has always delivered a gut sensation that the project will be a winner, that the end client has loved and that the website would be long-lived.
Caroline Major, Roger Sansom Productions