Universal Head enjoys creating work for both big and small clients, but this project was an exciting challenge: to apply the new branding of one of Australia's leading national and international law firms, Blake Dawson (formerly Blake Dawson Waldron) to new internet and intranet sites.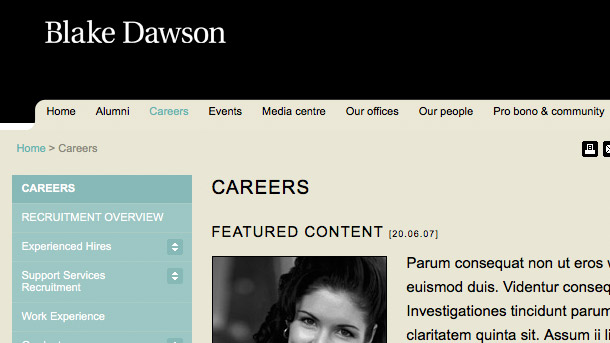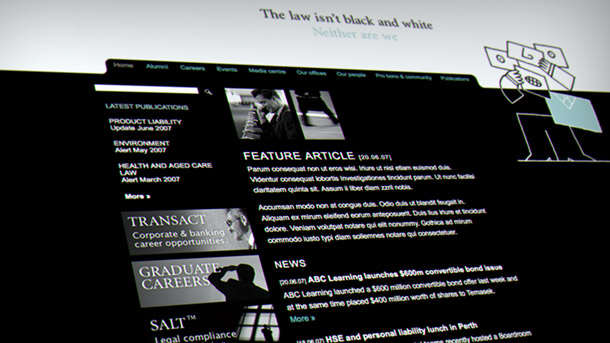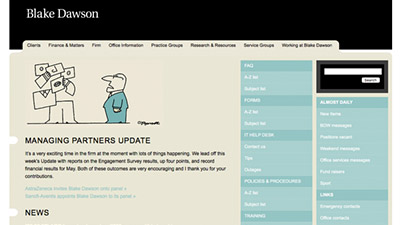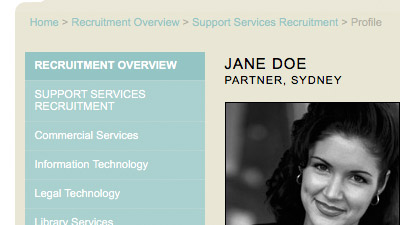 Taking design cues from the new look and feel created by an external branding specialist, Universal Head spent considerable time perfecting the complex set of templates required for the new BD website and internal intranet.
Numerous adjustments later, the approved Photoshop mockups were recreated as html templates in meticulous XHTML and CSS code. These final templates were then passed onto Blake Dawson's internal coding teams to create the many pages of the final sites.
Blake Dawson were so happy with the results they soon called Peter back to continue applying the design work to a web-based application.