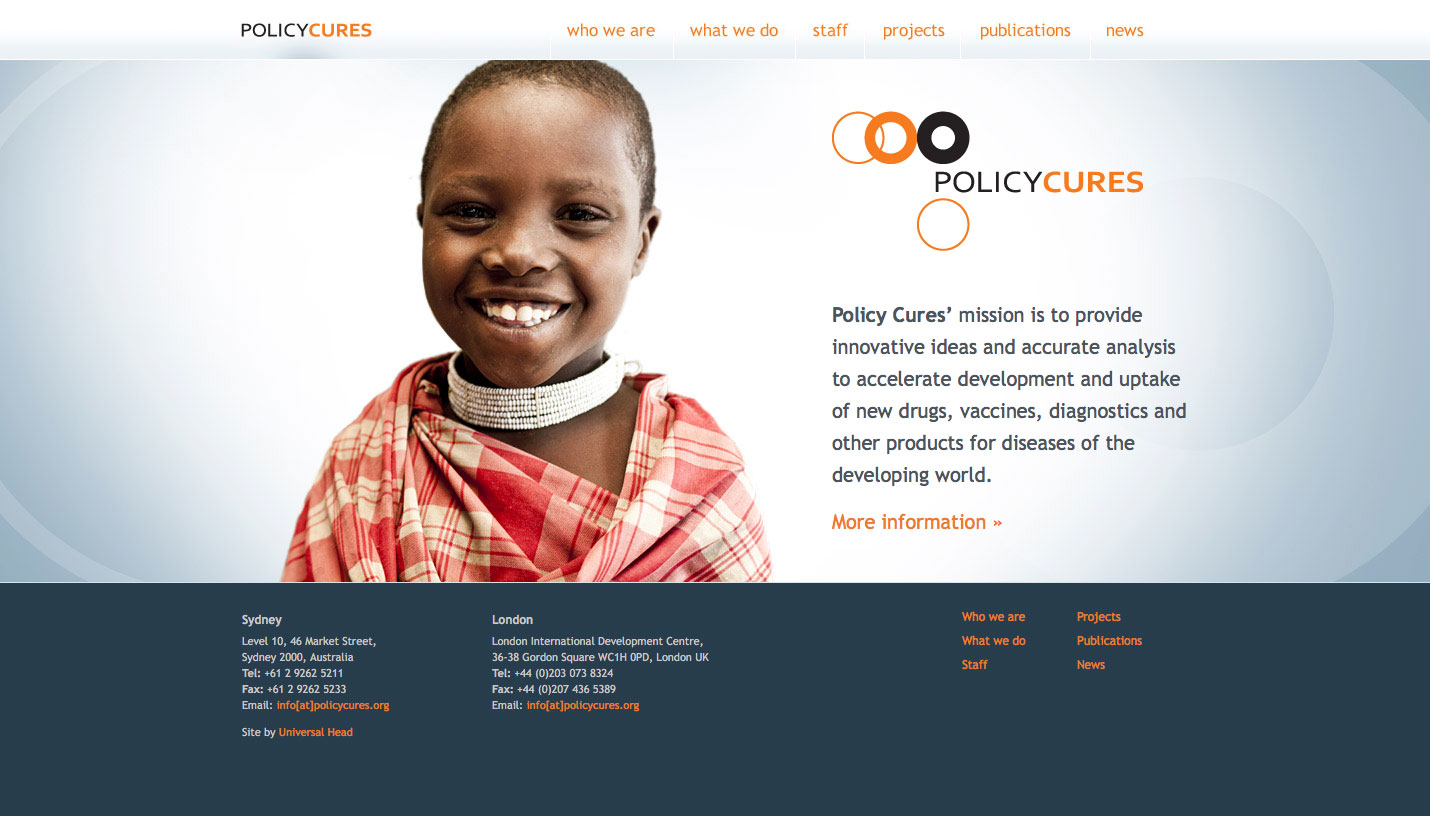 Policy Cures is an independent group providing research, information, decision-making tools and strategic analysis for those involved in the creation of new pharmaceuticals for neglected diseases such as malaria, TB, HIV, pneumonia, sleeping sickness and helminth infections. They provide governments, funders and civil society organisations with the information they need to make optimal R&D policy and funding decisions for diseases of the developing world.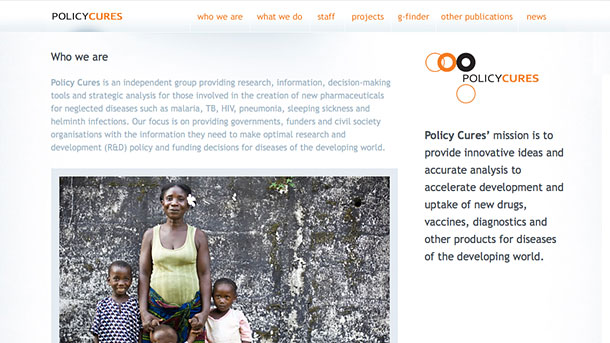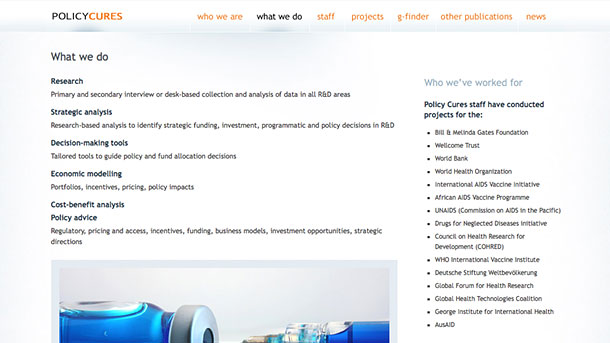 Policy Cures asked Universal Head to create a small, elegant website for them. Peter designed the site, coded it by hand, and selected appropriate photographs with the client.
I don't think we could have made a better choice than Universal Head. The site was exactly what we'd pictured in our minds—lean, warm, beautiful and functional—and all achieved without fuss and amazingly quickly. Peter is a genius.
Mary Moran, Policy Cures