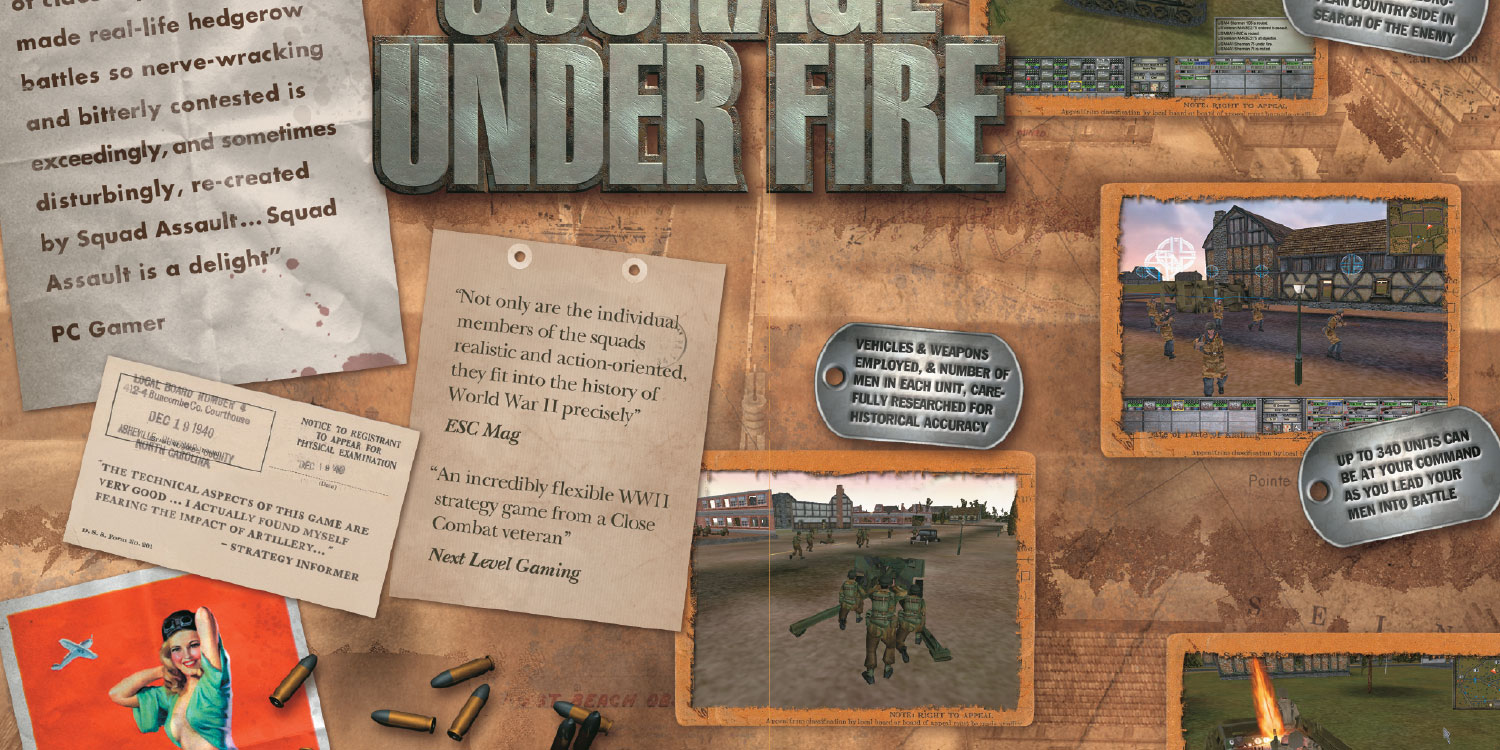 Over several years, Universal Head created over twenty-two packages and promotional campaigns for computer games published by GotGame Entertainment.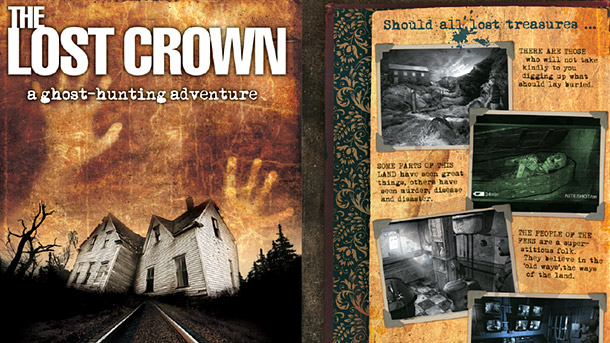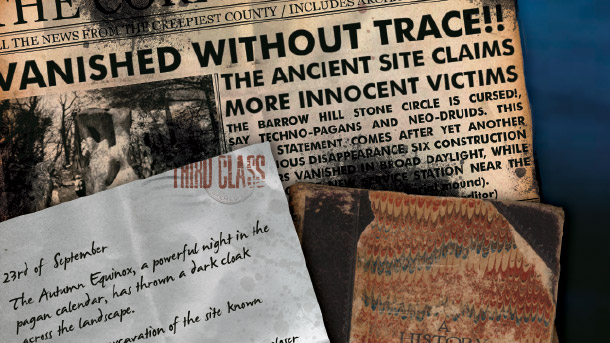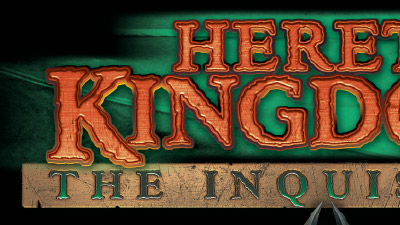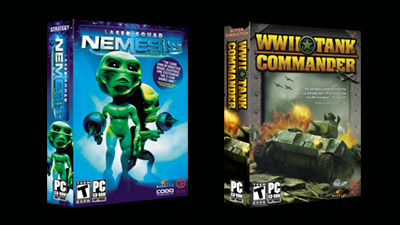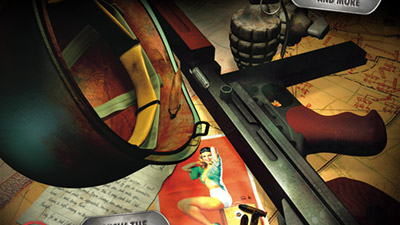 They included WWII Tank Commander, Barrow Hill, Penumbra, PuzzleScape, Anacapri, Squad Assault, The Lost Crown, Arctic Stud Poker, Hinterland, Memento Mori, Windchaser, Wine Tycoon, Worldshift, Rhem 2, Laser Squad Nemesis, Heretic Kingdoms, Bad Mojo and Konung 2.
These projects could re-use existing assets in interesting ways or involve entirely new visuals made from scratch. For example, for Squad Assault, Universal Head turned up the excitement on the look for this re-issued action game by creating a brand-new 3D illustration and logo for the cover. Period authenticity was important—note the WWII pin-up and the Thompson M1A1 machine-gun. The rest of the box features details such as quotes written on folded paper and official-looking slips with period-accurate fonts, and even captions in the form of dogtags.
The packaging for the adventure game The Lost Crown included several pages built into the flip-out cover in the style of an ancient book.
All of these packaging projects included design of a comprehensive manual and CD art. Additional game promotionals often included Flash banner advertising, print ads and mini-websites.